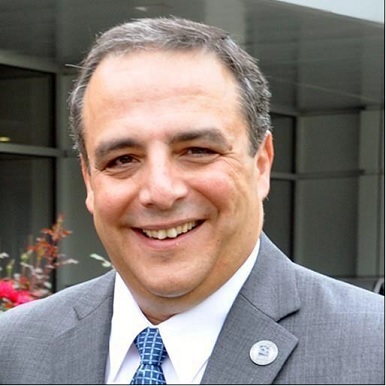 Greetings from Mountain Gateway Community College!
I am proud of the fact that MGCC is one of Virginia's most student-centered community colleges. For over 60 years, the College has been an important resource for the higher education needs of its service area. Students will find that MGCC offers a friendly and caring faculty and staff. The level of personal attention is much higher than what most large universities offer.
Financial assistance is very important for many of our students and families. MGCC staff will assist students and their families with the process of filing for financial aid and help to determine sources of assistance for which students may qualify. The affordability of attending MGCC gains more attention each year as the cost of higher education continues to climb.
We take pride in the fact that the College plays a prominent role in the community. MGCC prepares students to achieve success in the workforce by keeping curricula updated to align with the knowledge and skill sets employers want. Graduates who plan to continue studies at a four-year university will gain a solid foundation at MGCC and have the chance to work with advisors for a seamless transition to the institution of their choice.
With the many opportunities, challenges and complexities that impact participation in higher education today, MGCC leaders strive to address issues that some students may face-needs they have both within and outside of the classroom. We work hard to help with issues that could impede learning and try hard to help maximize a successful college experience for all of our students. To this end, we focus on services such as personal advising; athletics, activities and clubs to fill leisure time; and resources such as veteran services, and our Cubby Closet stocked with basic necessities for short-term needs.
I invite you to learn how MGCC can benefit you as a student, parent, employer, or community member. Please reach out soon and learn more about your community college!
John J. Rainone, Ed.D.